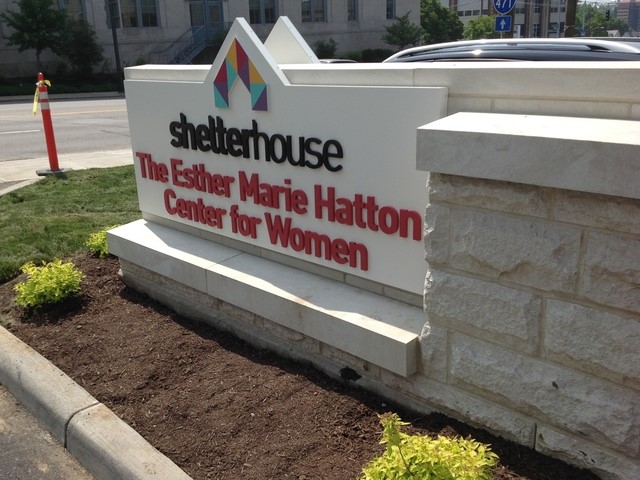 In 2015 the Drop Inn Center officially became Shelterhouse; operating as two new homeless shelters: The Esther Marie Hatton Center for Women at 2499 Reading Road in the Mt. Auburn suburb of Cincinnati and the David and Rebecca Barron Center for Men at 747 West 5th Street in the Queensgate neighborhood, just west of downtown Cincinnati. These new state-of-the-art shelters will help homeless individuals exit homelessness and become self-sufficient, stable, productive citizens within our community.
Saturday morning, March 19, 2016



God blessed the Youth/Young Adults of New Unity Baptist Church with the opportunity to serve his people at

The Esther Marie Hatton Center for Women

. Our Youth/Young Adults served, ate, laughed, talked and listened to the residents.
They ALL made some new friends that day. Thank God for such an opportunity and blessing for our Youth/Young Adults.

Sis. Shirley Acoff, Coordinator for the Youth/Young Adults Ministry
Sis. Erica Bass and Sis. Shanya Brewster, Youth Coordinators ​
Sis. Jackie Brown, Chaperone
Our Cooks: Sis. Kelli Lewis and Bro. Bobby Bell
Rev. Mark A. Toney, Pastor